The 28th Annual Educational Conference will be November 14-16, 2021 in Laredo, Texas at the La Posada Hotel. We will be having TCLOE credit classes for Constables and Deputies and as for Judges and Clerks you can earn Judicial Education Credits. Please join us to make this Conference a great success. This is a good way to meet our Judges, Clerks, Constables and Deputies in our surrounding counties. If you aren't a member and would like to be a part of our Association sign up to a member!  Membership form is included in registration packet! We look forward to seeing New Members and existing Members!!!!
STJPCA 28th ANNUAL EDUCATIONAL CONFERENCE REGISTRATION PACKET-AGENDA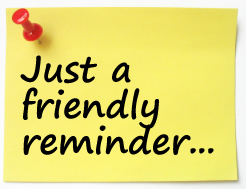 REMINDER: Renew your memberships for 2021. Memberships run from January to December!!!
Active Members that have a child or grandchild that will be attending college or is attending college now can submit application for scholarship. Click on link for application and general requirements. DEADLINE FOR APPLICATION IS JUNE 1
South Texas Justices of the Peace and Constables Association
Quarterly Meeting Luncheon